Description
Product Description
Philips Easy Key 7100 is a Smart Digital Door Lock that utilizes a traditional handle style that is equipped with a manual touching wake-up system digital door lock and manual smart door lock function. Rely on Philips Easy Key 7100 smart door lock for a trusted security performance to enjoy both comfort and top-notch security. Expect a lengthy and lasting safeguarded property when you install Philips Easy Key 7100 smart door lock at your property. The Philips Easy Key 7100 electronic lock employs a 3-proof durable mortise with a simple and elegant design that makes the smart door lock efficient and powerful. Enhance your overall home security with Philips Easy Key 7100 digital door lock that comes with multiple protection and convenience.
---
Product Highlight
Traditional Handle Style Use
Lever Smart Door Lock
Manual Touching Wake-up System
Manual Locking Function
Free Installation + Free 3 Years On-Site Warranty
Choose your free gift: Padlock/Smart IP Camera/Fire Extinguisher
Discounts are applied all in Peninsular Malaysia and Sabah & Sarawak
---
Product Introduction & Details 
Real Life Installation Photos of Philips 7100 Digital Lock : Click Here
Philips 7100 Digital lock has a Lever Lock 171. It gives a Stable and lasting performance. Thus overall lasting secured life for your family. The digital lock employs 3 proofs durable mortise. The simple design makes the lock beautiful and elegant. Eye-pleasing and functional. It gives you and your family a new experience of comfort and peace of mind. The digital lock System wakes up by manual touch.
---
Product Catalog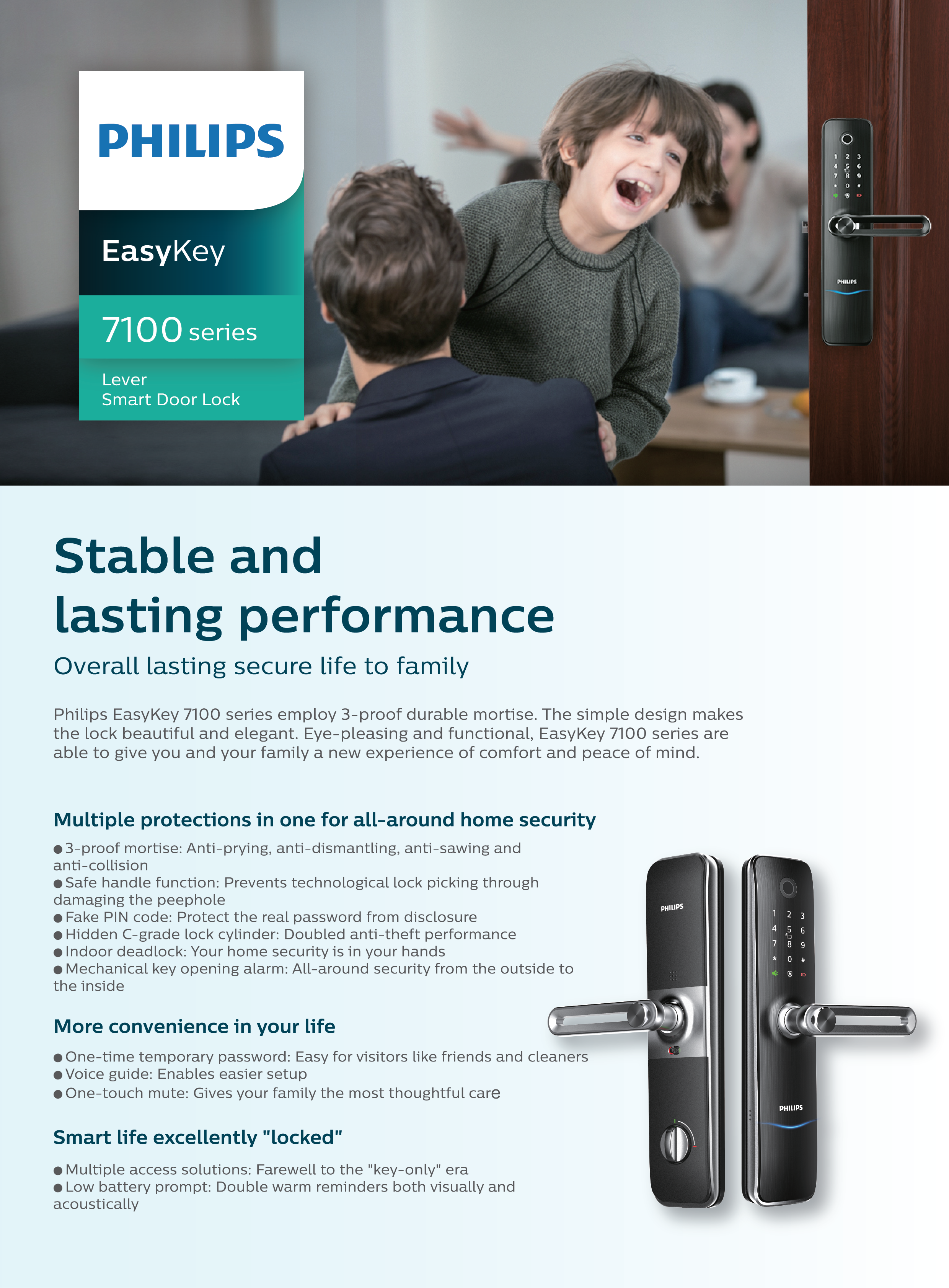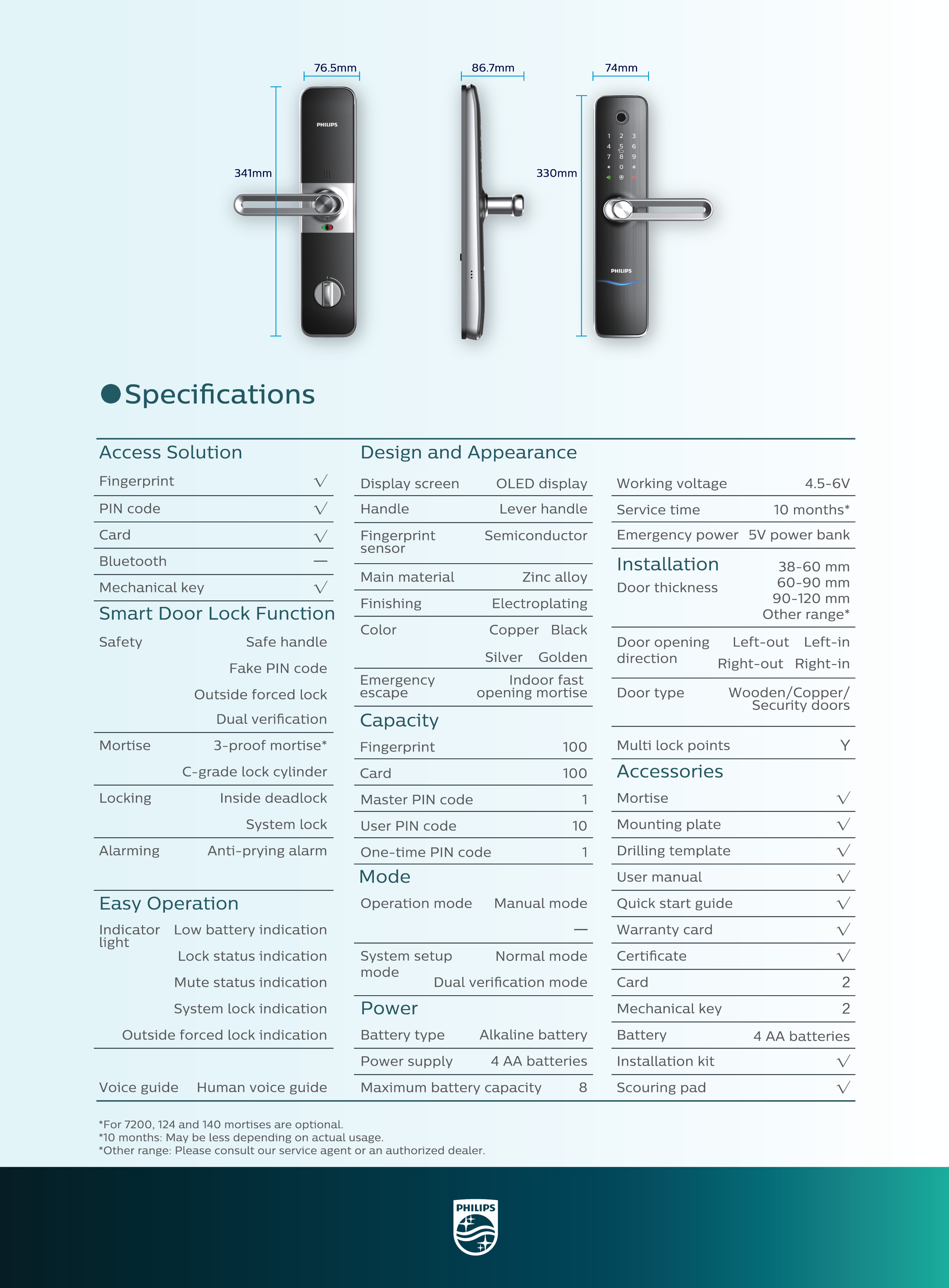 ---
Product Warranty
3 Years
During warranty period, under any circumstances of normal usage (as per user manual), shall the product malfunction will be entitled to free repairs by Distributor. If there is any problems with the product within Four (4) weeks of the warranty period, purchasers are entitle to a one to one replacement of the same product or a refund.
---
Door Lock Measurement Guide
Please provide the following pictures and measurement details to our sales person before buying to check for qualification.