Description
Product Description
Philips Easy Key 9200 is a smart push-pull digital door lock that takes only 1 step to lock and unlock, introducing an ample amount of convenience and first-class digital door lock security into your life. The Philips Easy Key 9200 smart digital door lock provides solid security to digital door lock users by equipping both dual verification and Bluetooth cloud unlock. Be awed by the extraordinary and seamless ergonomic digital door lock design that brings exceptional experience and security. Step up your overall home safety with Philips Easy Key 9200 smart door lock that has multiple protection such as fake PIN code function, hidden C-grade lock cylinder for doubled security and one-key anti-theft mode for instant inside unlock alarm.
---
Product Highlights
Intuitive push-pull use
System wakeup by manual touch
Dual Verification Mode
Full Auto Mortise
Auto-Locking Function
Free Installation + Free 3 Years On-Site Warranty
Choose your free gift: Padlock/Smart IP Camera/Fire Extinguisher
---
Product Introduction & Details
Real Life View of Philips 9200 Digital Lock : Click Here
Philips 9200 Digital Lock comes with a smart push-pull door lock design. It only takes one step to lock or unlock the door. Makes your life simple and gives great security. Now you can enjoy the convenience of unlocking and auto-locking the door with ease. With the humanized detail designs, visually streamlined body, and color blending deep texture it makes this digital lock a great hit with many.
---
Product Catalog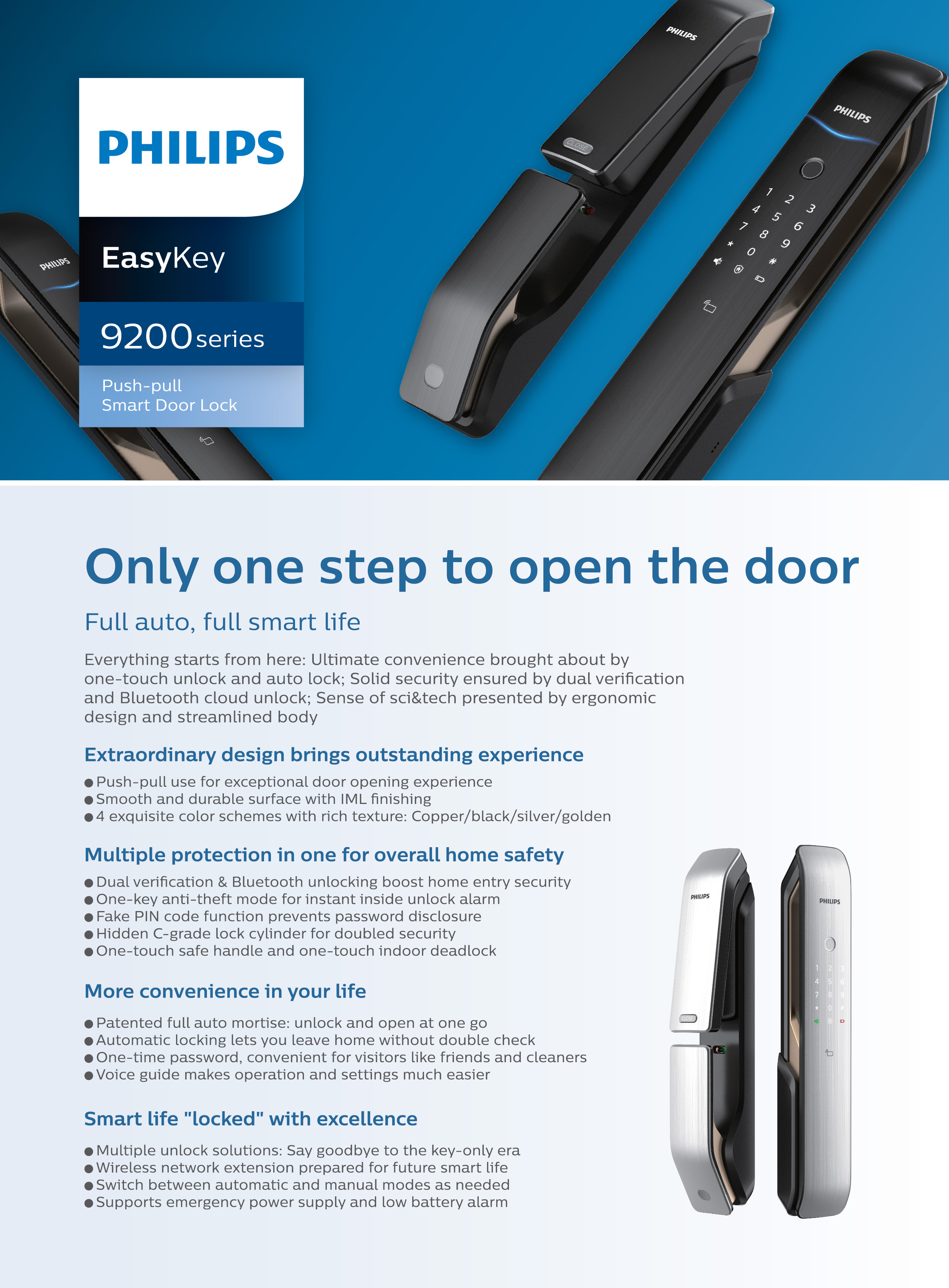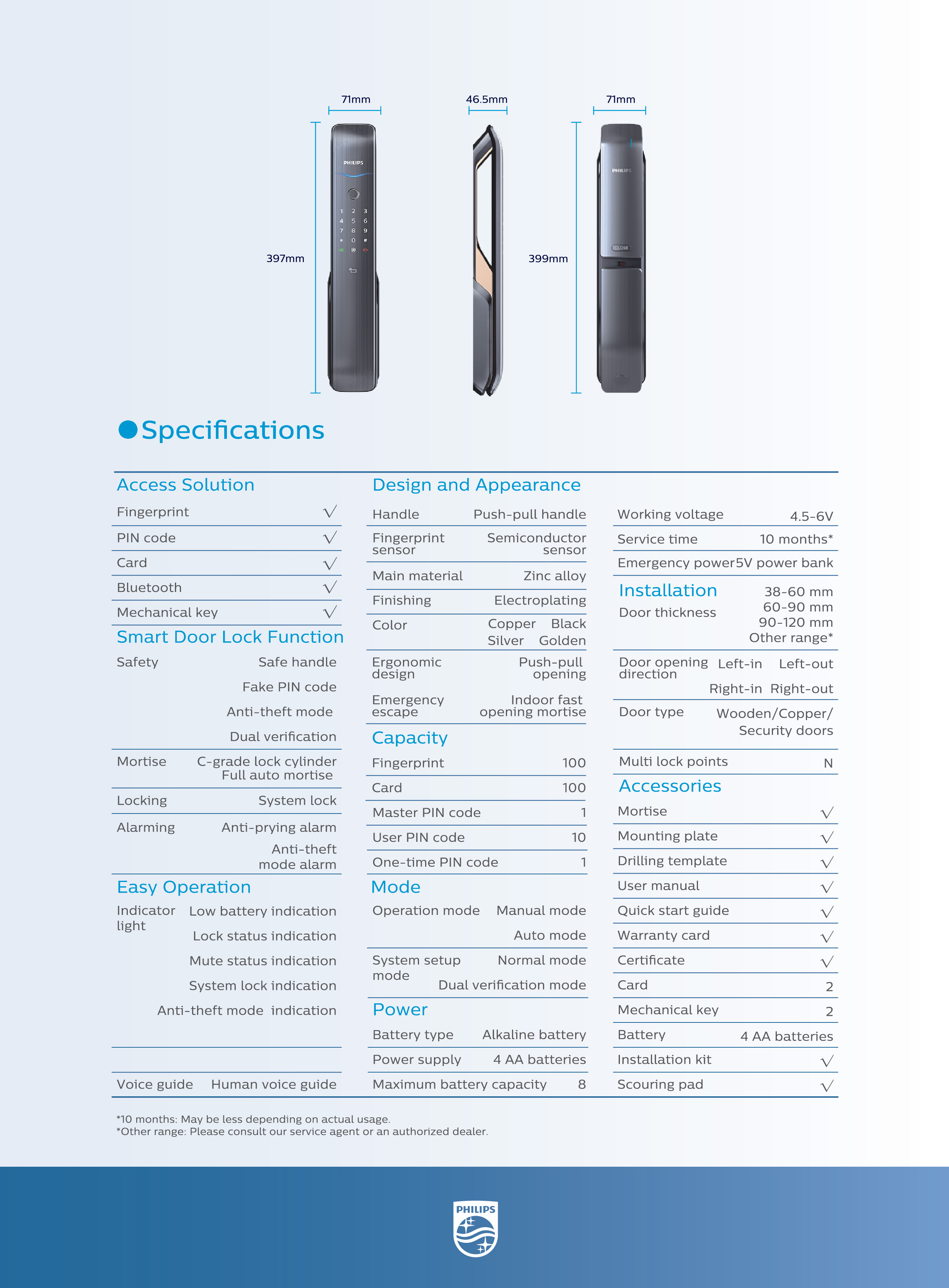 ---
Product Warranty
3 Years
During warranty period, under any circumstances of normal usage (as per user manual), shall the product malfunction will be entitled to free repairs by Distributor. If there is any problems with the product within Four (4) weeks of the warranty period, purchasers are entitle to a one to one replacement of the same product or a refund.
---
Door Lock Measurement Guide
Please provide the following pictures and measurement details to our sales person before buying to check for qualification.