Description
Product Description
Philips Easy Key ALPHA is a Smart Digital Door Lock that provides a fully automatic smart door lock that provides extraordinary safety and freedom for all our digital door lock users. Look forward to a wonderful, safeguarded house with Philips Easy Key ALPHA keyless door lock that combines simplicity and convenience. The Philips Easy Key ALPHA smart door lock ensures an easy experience by providing thoughtful designs with push-pull use, smooth and durable digital lock features. Secure you and your family with multiple digital door lock protection fulfilled by the Philips Easy Key ALPHA smart door lock that comes with dual verification, Bluetooth unlocking, one-key anti-theft mode, fake PIN code function, and hidden C-grade lock cylinder for first-class smart door lock security.
---
Product Highlight
Intuitive push-pull use
System wake-up by manual touch
Auto Locking Function
Dual Verification Mode
Free Installation + Free 3 years Warranty
---
Product Introduction & Details
Real Life Installation Photos of Philips ALPHA Digital Lock : Click Here
Philips Alpha Digital Lock is a Push Pull Smart Door Lock. Wonderful life starts from using a fully automatic digital lock that gives more safety and more freedom. With the simplicity brought by the speedy unlock and auto lock and the safety ensured by dual verification and C-grade lock cylinder, Alpha is a solid choice for smart life. The ergonomic design makes it a pleasure to push the door open.
---
Product Catalog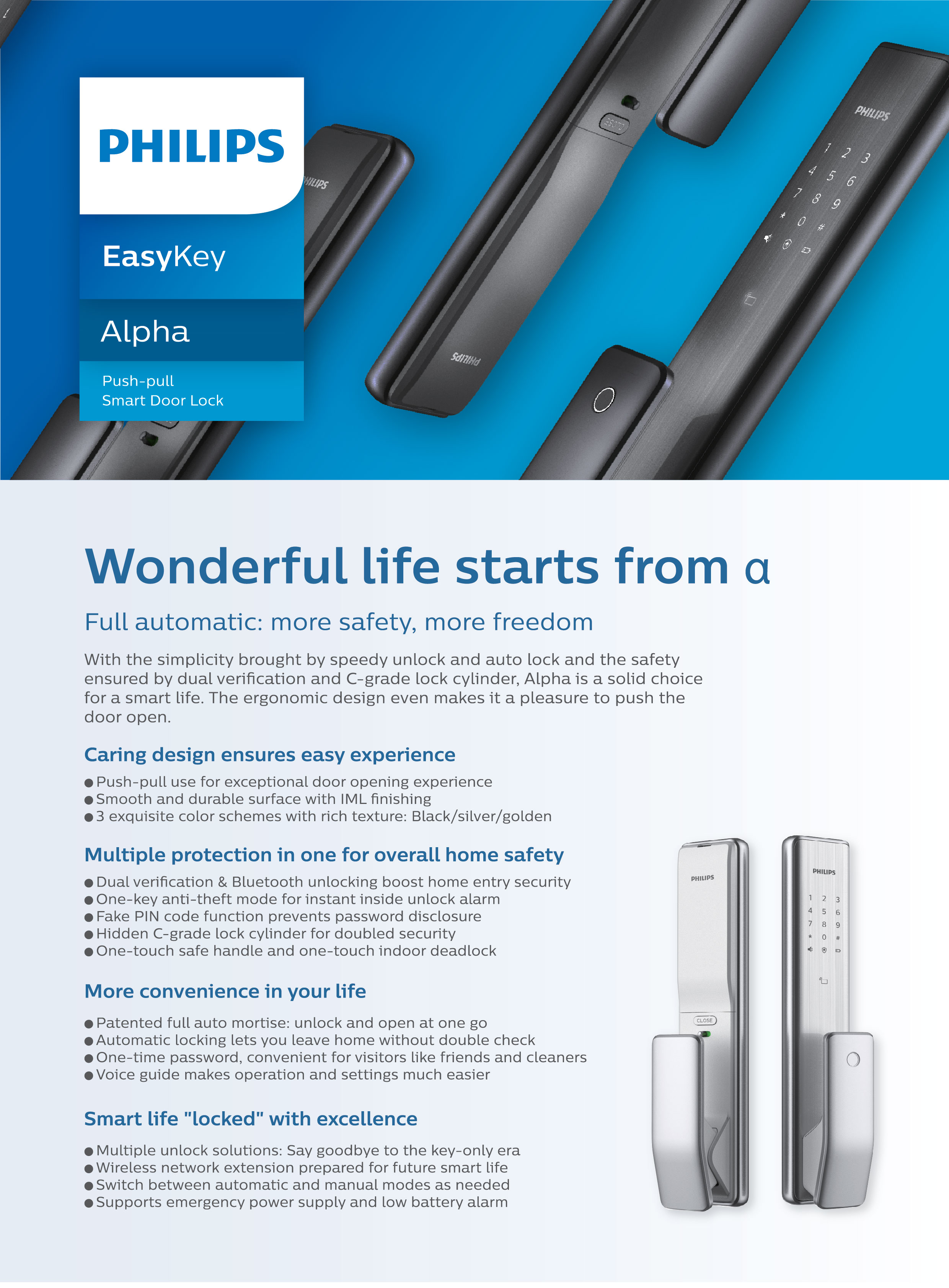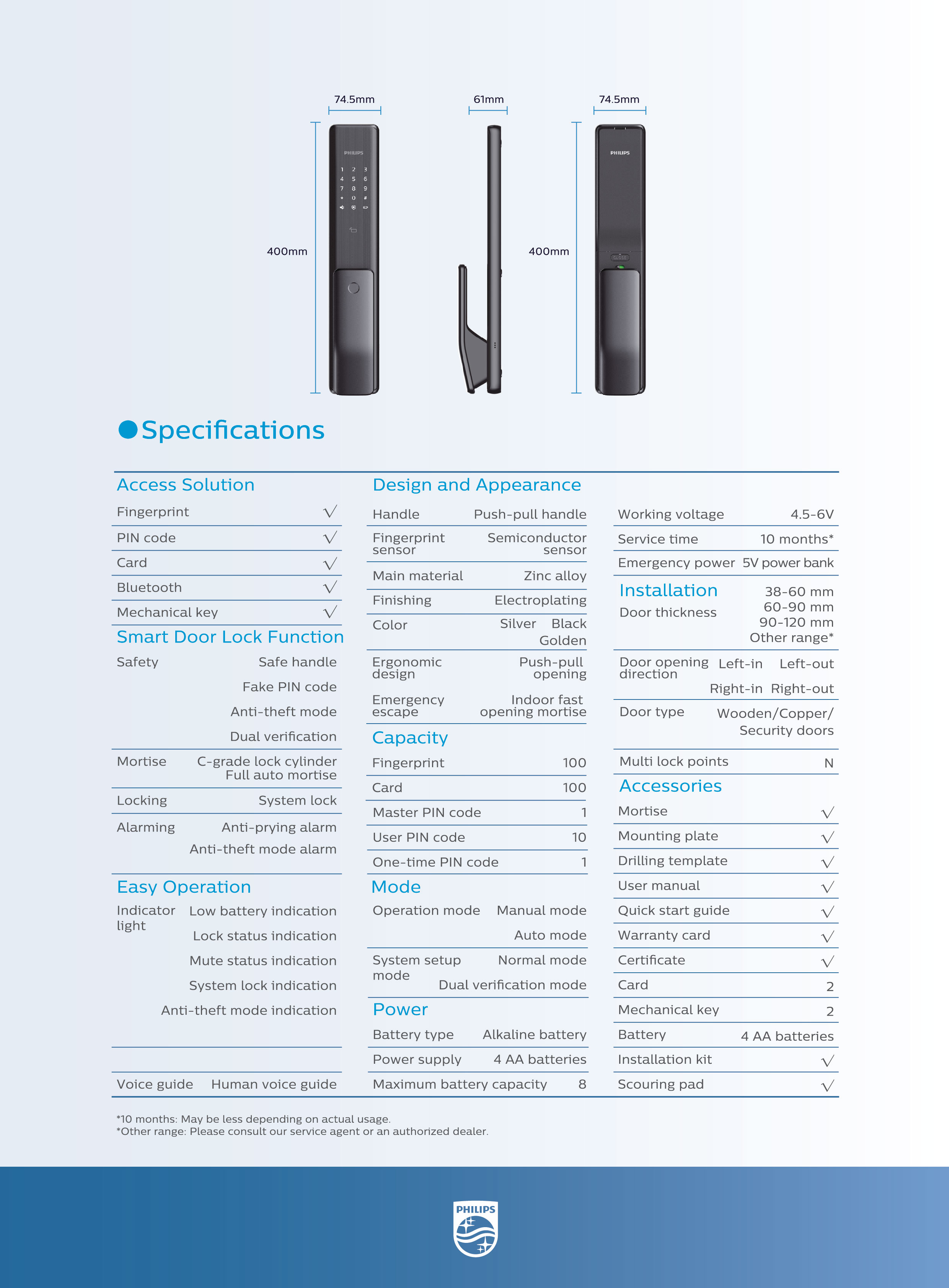 ---
Product Warranty
3 Years
During warranty period, under any circumstances of normal usage (as per user manual), shall the product malfunction will be entitled to free repairs by Distributor. If there is any problems with the product within Four (4) weeks of the warranty period, purchasers are entitle to a one to one replacement of the same product or a refund.
---
Door Lock Measurement Guide
Please provide the following pictures and measurement details to our sales person before buying to check for qualification.