Description
Product Description
Philips Easy Key 9300 is a Smart IoT Digital Door Lock that allows smart door lock users to enjoy ample convenience and safety at their fingertips. Expect a top-notch digital door lock experience with push-pull design and smart control via remote control, all with Philips Easy Key 9300 digital door lock. In the age of IoT, be well assured and safeguarded with the ultimate Philips Easy Key 9300 that brings extreme convenience, stunning design, and multiple protection to improve overall home safety with Philips Easy Key 9300 smart door lock. Count on Philips Easy Key 9300 for first-class digital door lock protection with dual verification, outside forced electronic lock, hidden digital door lock PIN code, and functional buttons that care for the safety of children or pets.
---
Product Highlights
Automatic Locking
Hidden Pin Code
Dual Verification Mode
Fingerprint Verification
3 Types of Alarm System
Full Auto Mortise
Auto or Manual Operation
Gateway Link with Smart Door Viewer
Free Installation + Free 3 years Warranty
---
Product Introduction & Details
Philips 9300 Series
EasyKey Smart Door Lock
One touch to unlock.
Smart Life, Infinite Possibilities.
Enjoy top-notch convenience and safety by your fingertips. With a thoughtful push-pull design, unlock an efficient and modern way of living while keeping your loved ones safe.
---
Product Catalog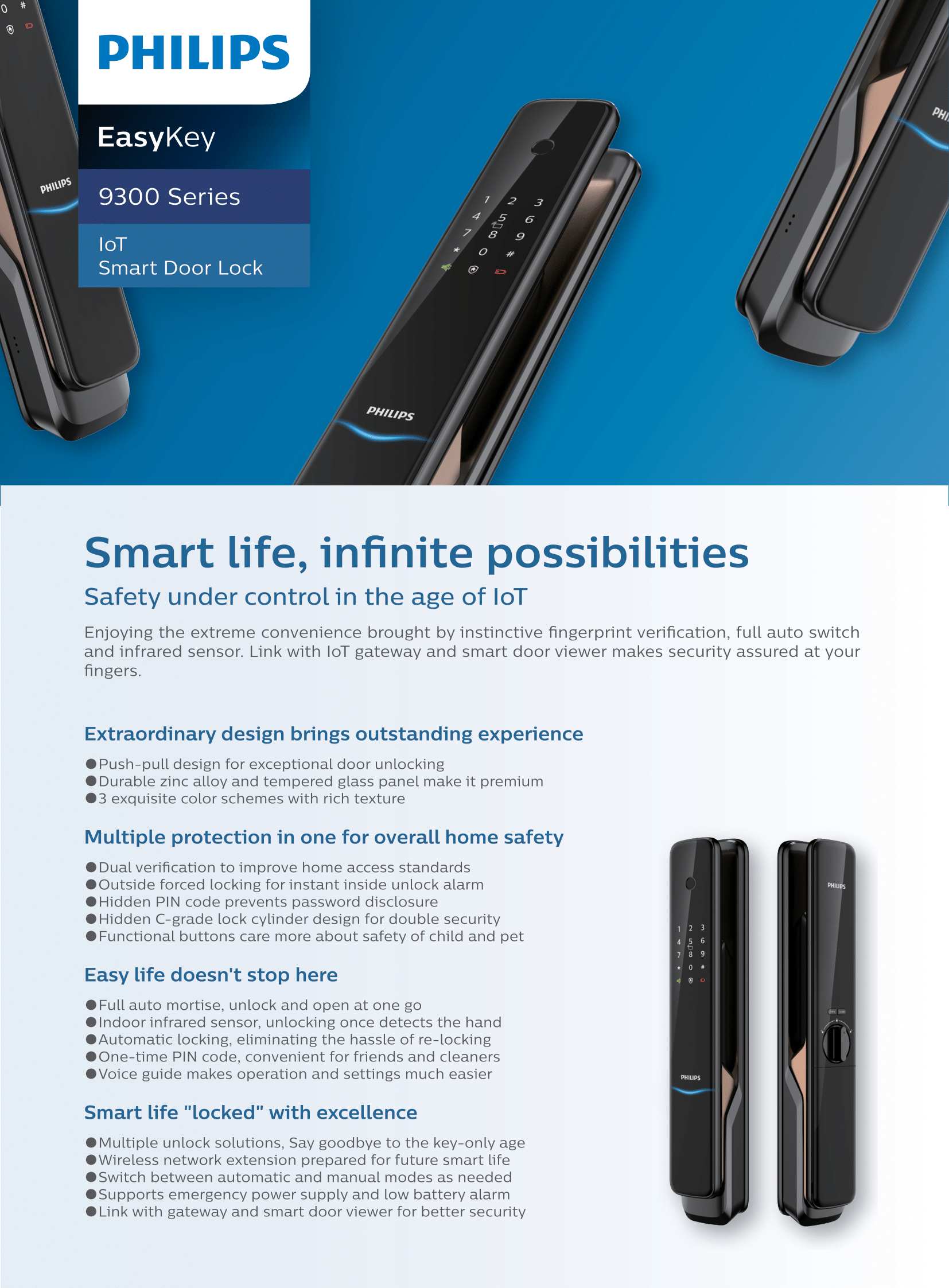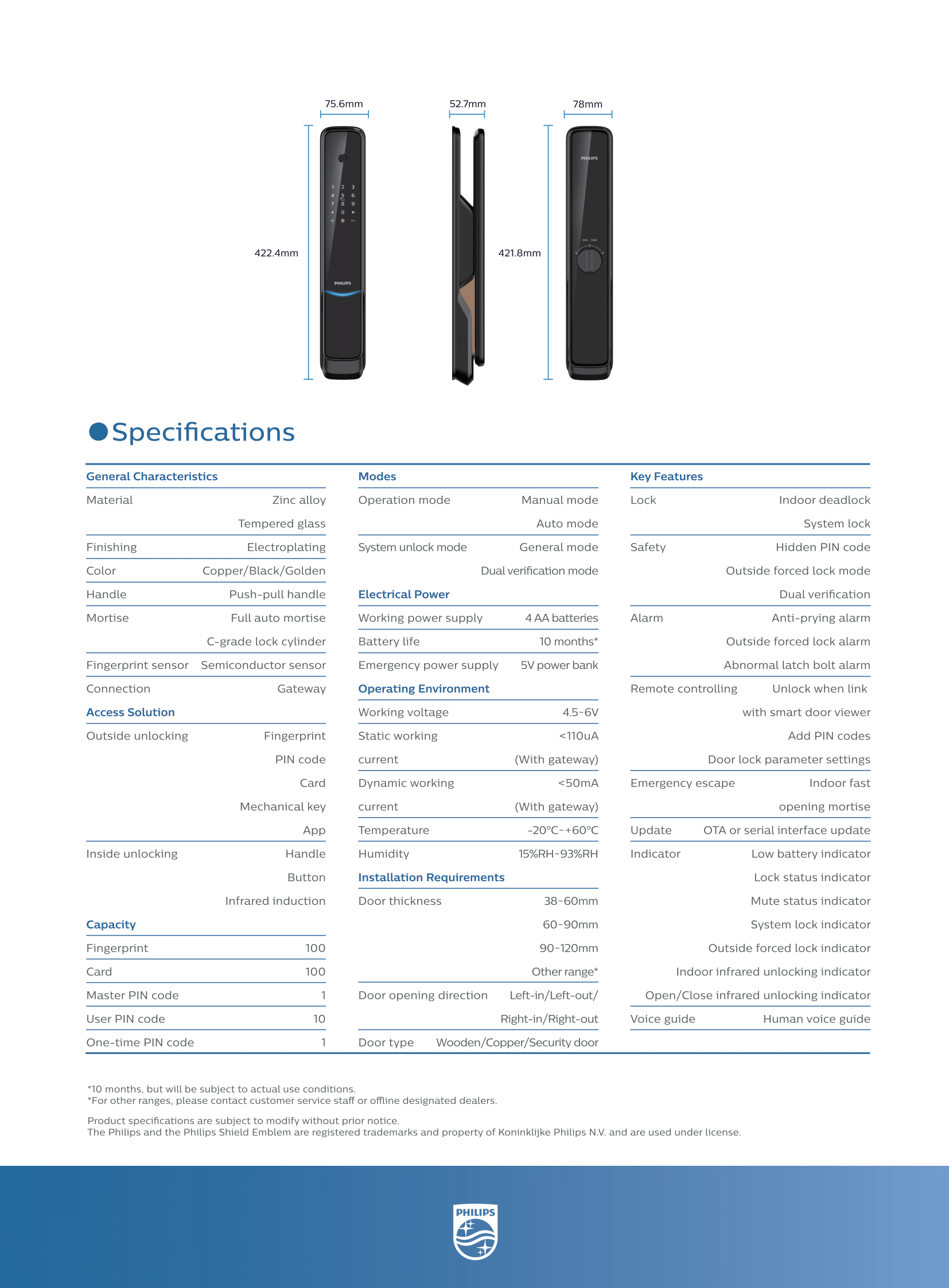 ---
Product Warranty
3 Years
During warranty period, under any circumstances of normal usage (as per user manual), shall the product malfunction will be entitled to free repairs by Distributor. If there is any problems with the product within Four (4) weeks of the warranty period, purchasers are entitle to a one to one replacement of the same product or a refund.
---
Door Lock Measurement Guide
Please provide the following pictures and measurement details to our sales person before buying to check for qualification.