Description
Product Description
SMART GATE SG-001 is an auto gate system that is suitable for swing or folding auto gates. Renowned as the NEW generation of electro-mechanical linear ram for residential auto gates, the auto gate motor performs smoothly with 0 noise. Equipped with a 24VDC heavy-duty aluminum arm, it is able to withstand 250kg on each side. Enjoy up to 24 hours of backup power to support unpredictable power failures. Feel free to browse all kinds of compatible auto gate accessories for SMART GATE SG-001 on our website.
Shop for auto gates, auto gate systems, auto gate accessories, and more exclusively from Security System Asia.
---
Product Highlights
NEW GENERATION Of Electro-mechanical Linear Ram For Residential Gates
SMART GATE SG-001 Automation System for Swing/Folding Auto Gate
24VDC Heavy Duty Aluminum Arm
Max Gate Length : 3M
Max Gate Weight : 250KG per wing
Can Open Either Left, Right or Both Panel
Automatic Dual Speed Adjustment
Smooth & Silent Gate Operation
24 Hours Back Up Power for Power Failure
Coded Remote Control Allow 30 to 50 Meter Transmission
Italy Technology
Made in Malaysia
---
Product Catalog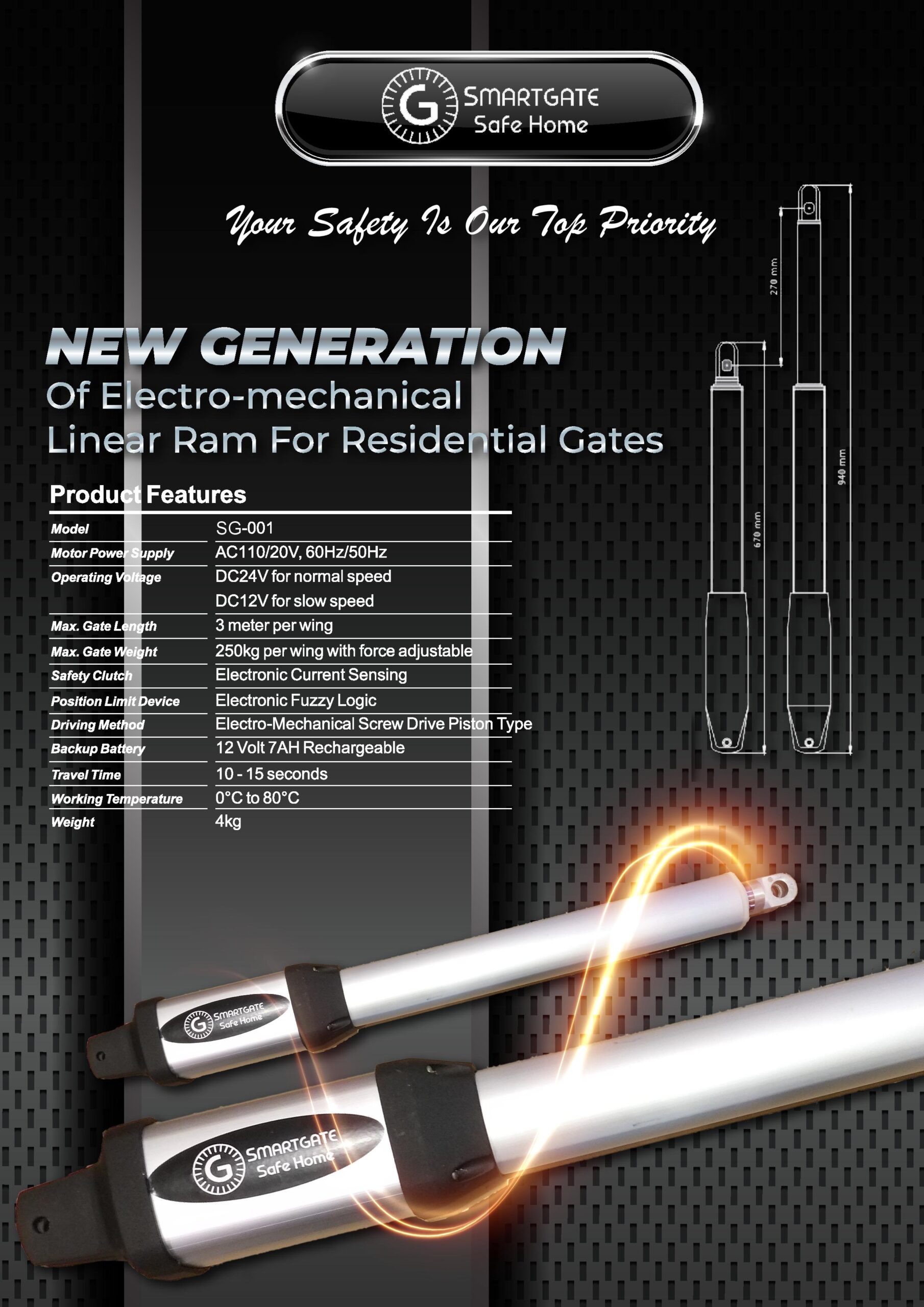 ---
Installation Service
Professional High-Quality dependable auto gate installation service is provided in Klang Valley with a standard installation fee of RM380. Standard installation (Excluded Wiring) included Installation Service + Remote Control Setting + Testing & Commissioning + Free 30 days Installation Issues Warranty.
Kindly make sure this 4 Wiring is ready to be entitle on our Standard Installation Fee of RM380.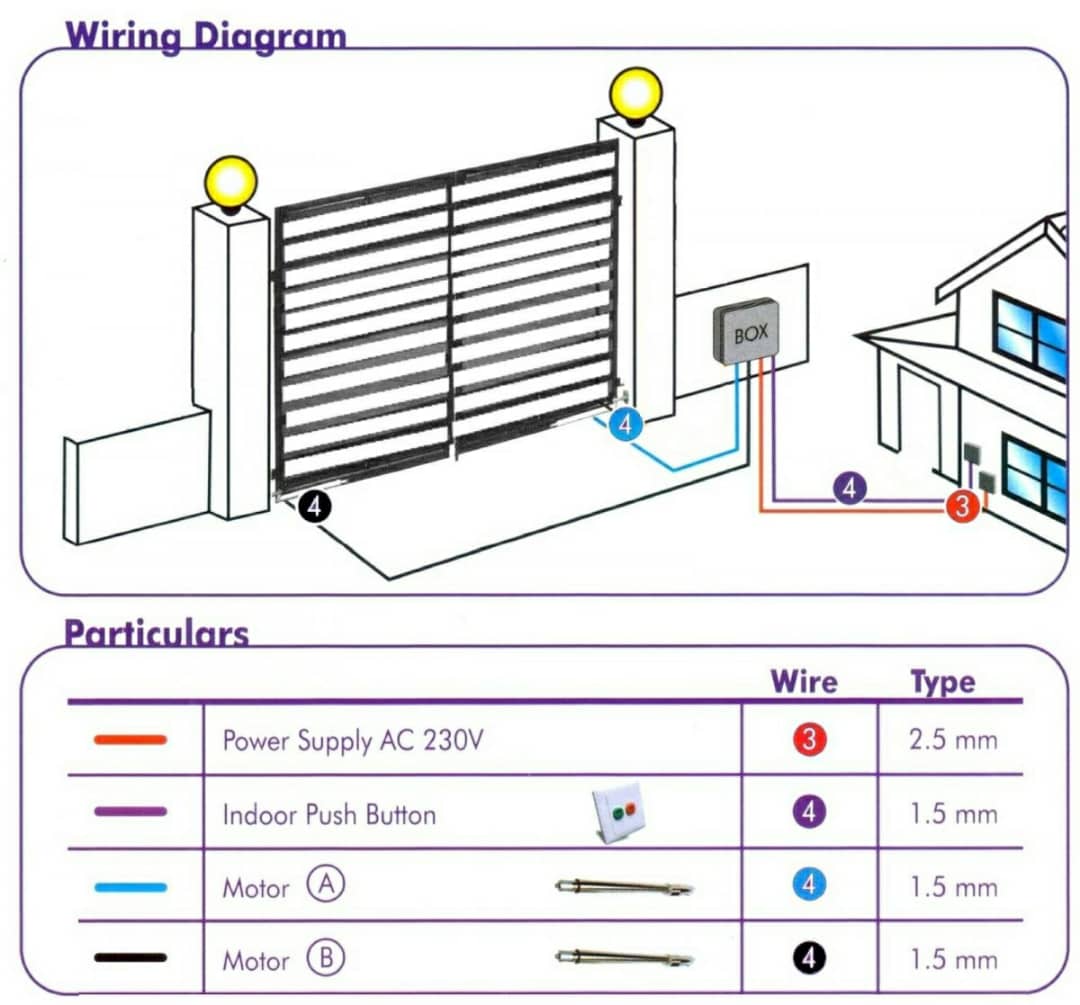 ---
Product Warranty
2 Years Warranty on Autogate Arm Motor
1 Year Warranty on Accessories (Exclude Lightning Burn)
3Months On Site Servicing Support (After Installation Completed)
---
What's in the Box?
SMART GATE SG-001 DC Motor Arm x 2
Swing Panel Board x 1
Backup Battery x 1
Power Transformer x 1
433MHz Remote Receiver x 1
433MHz Keychain Remote Control x 3
Rubber Stopper x 1
Weatherproof PVC Box x 1
Installation Accessories and Brackets
FREE GIFT : Indoor 2-Ways Push Button