Description
Product Description
Dry your hair with ease and convenience when you blow-dry with Xiaomi Mijia 1600W Negative Ion Quick Drying Portable Hair Dryer! This Mi ionic hair dryer is one of the Xiaomi hairdryers that is foldable, compact, and portable with a minimalist and esthetic mi hairdryer design. This Xiaomi Mijia hairdryer has 10 million negative ions to keep your hair healthy and supple. Dry your hair effectively within a short period of time with this mi ionic hair dryer that has a high-speed motor, bringing strong wind to blow dry your hair quickly. Feel free to adjust the wind speed and temperature of the Xiaomi ionic hair dryer to your likings that is capable of various Xiaomi hairdryer settings with 1600W motor perfect power and temperature.
---
Product Highlights
Foldable, Compact and Portable: Minimalist Aesthetic Design
10 million negative ions to keep your hair supple
High-speed motor: Bringing strong wind and drying your hair quickly
Foldable Handle: Small in Size, Portable, Easy to carry
1600W motor perfect power, and temperature: Windspeed and temperature can be adjusted for different time
Aerodynamic design: To reduce noise
Circuit protection design: Safe to use
Noise Reduction Design: Less noise and more comfort
Two wind Speeds Adjustable: Hot wind, Cold wind, Soft wind, & Strong wind
---
Product Catalog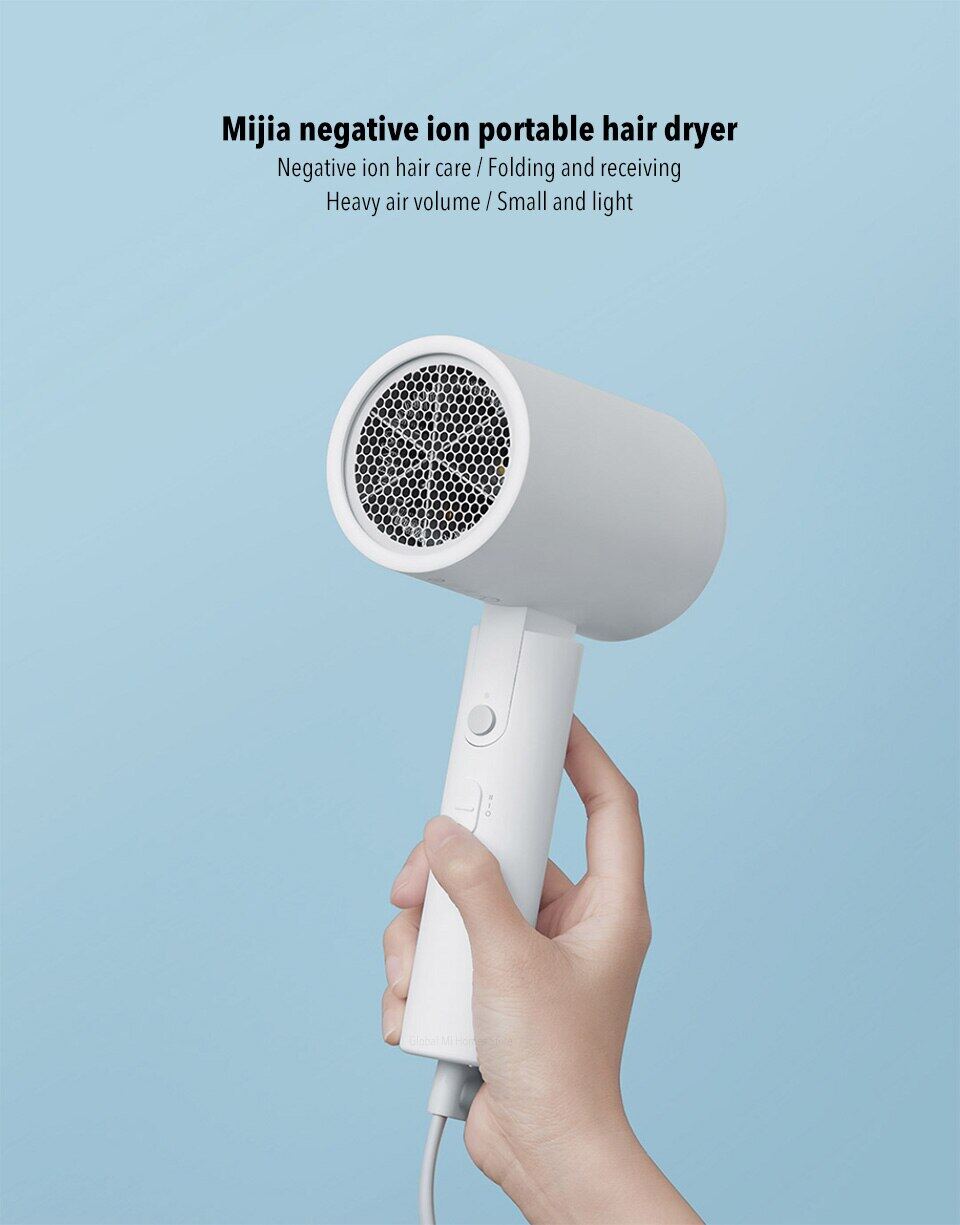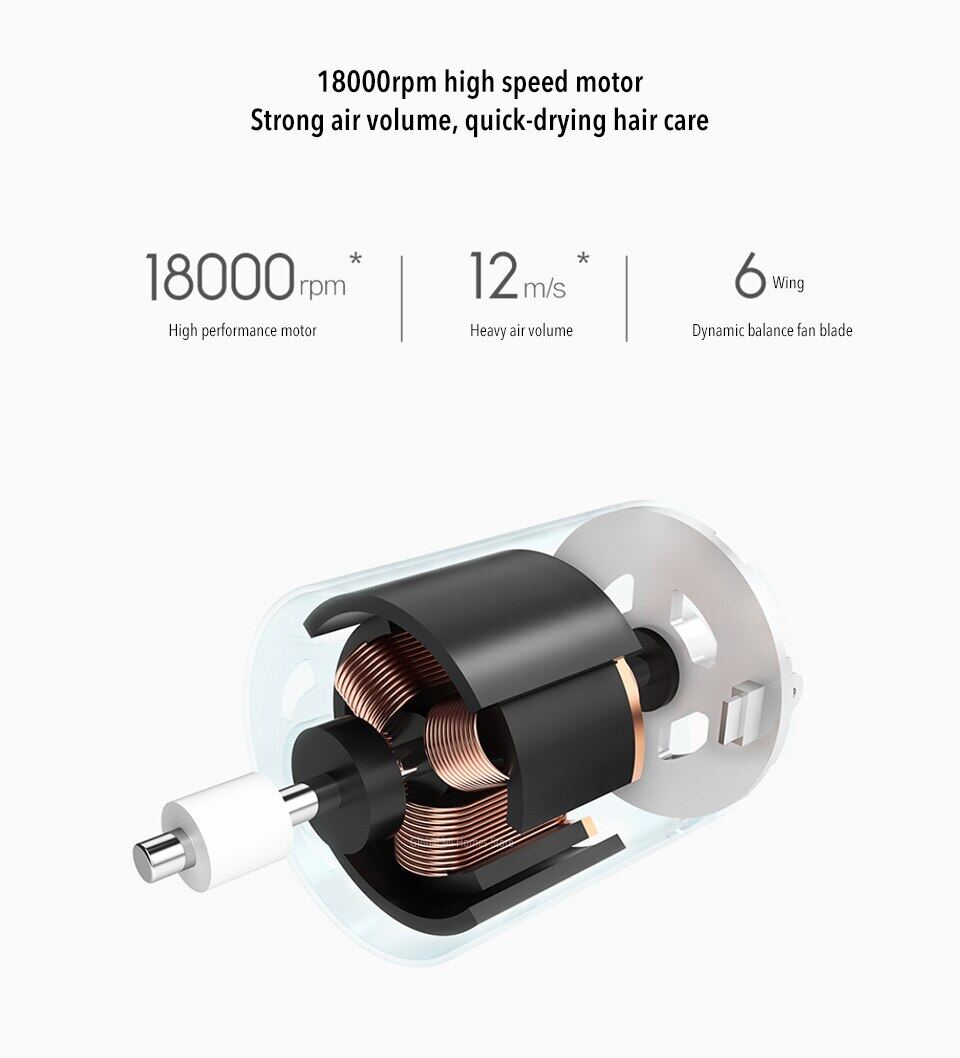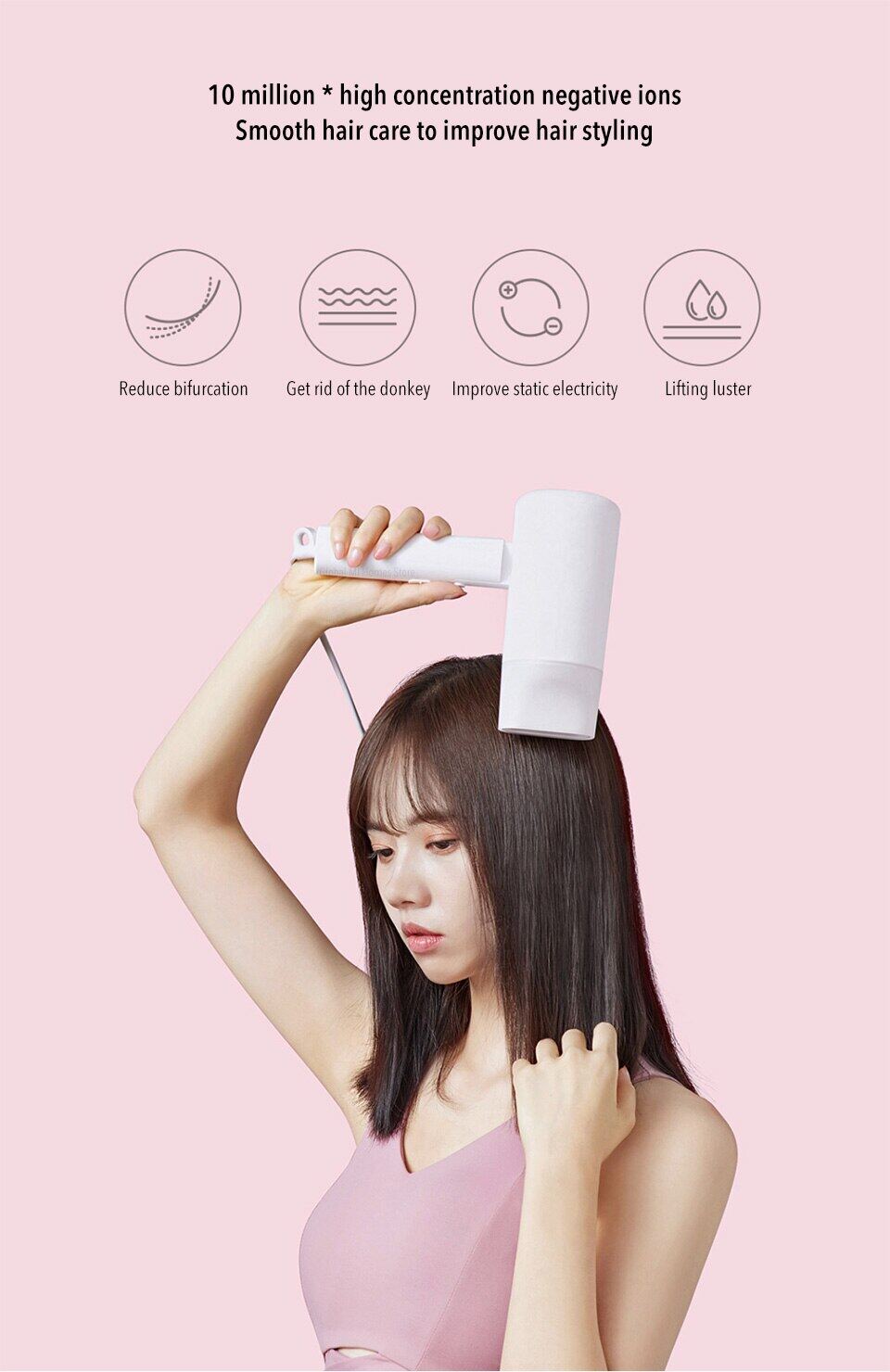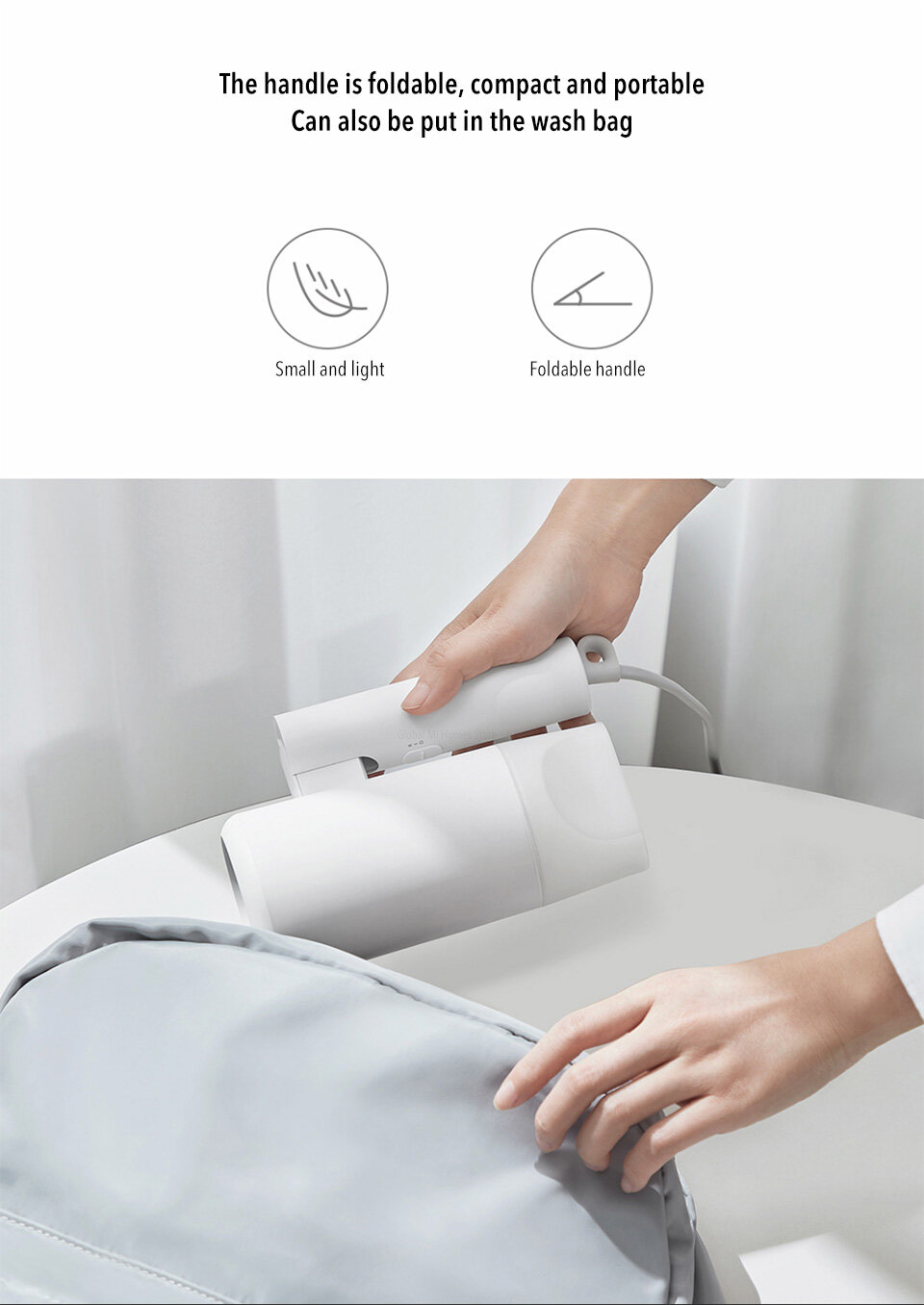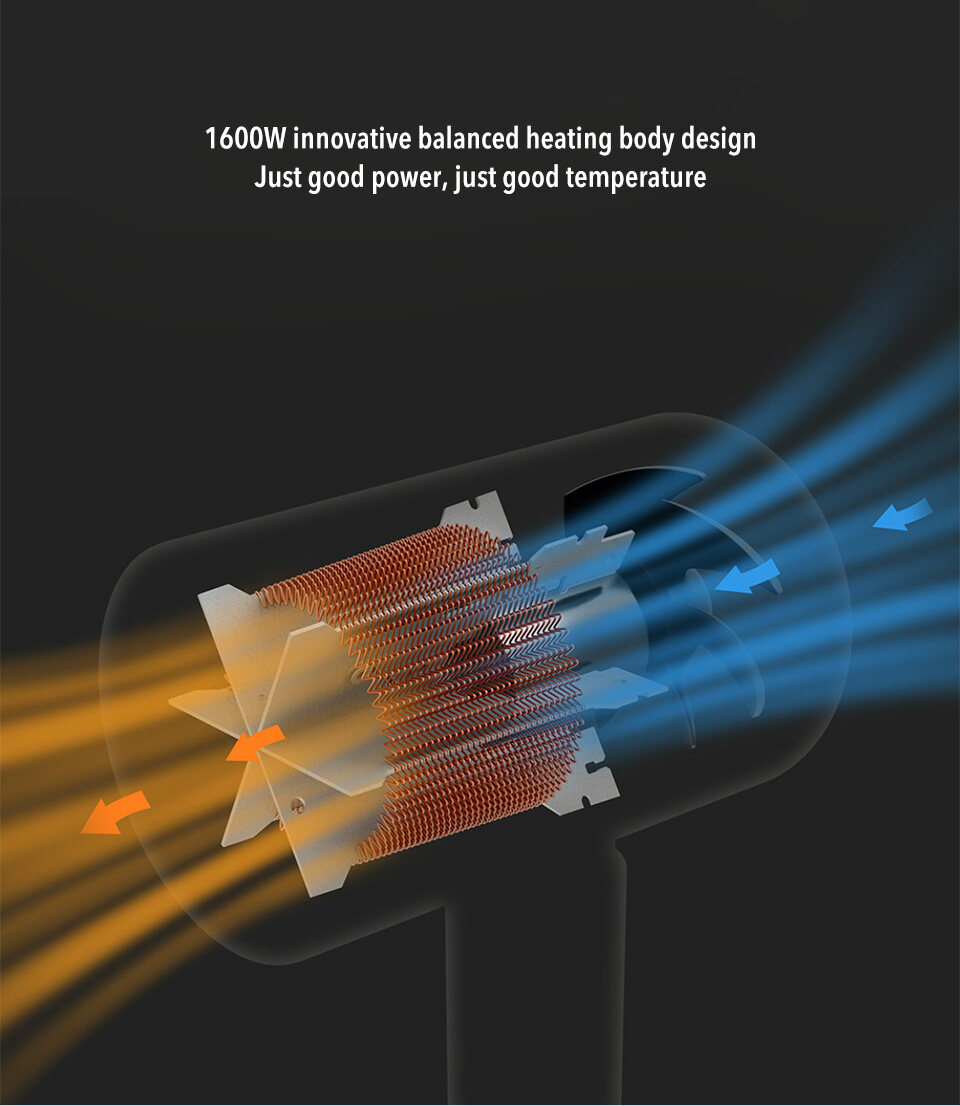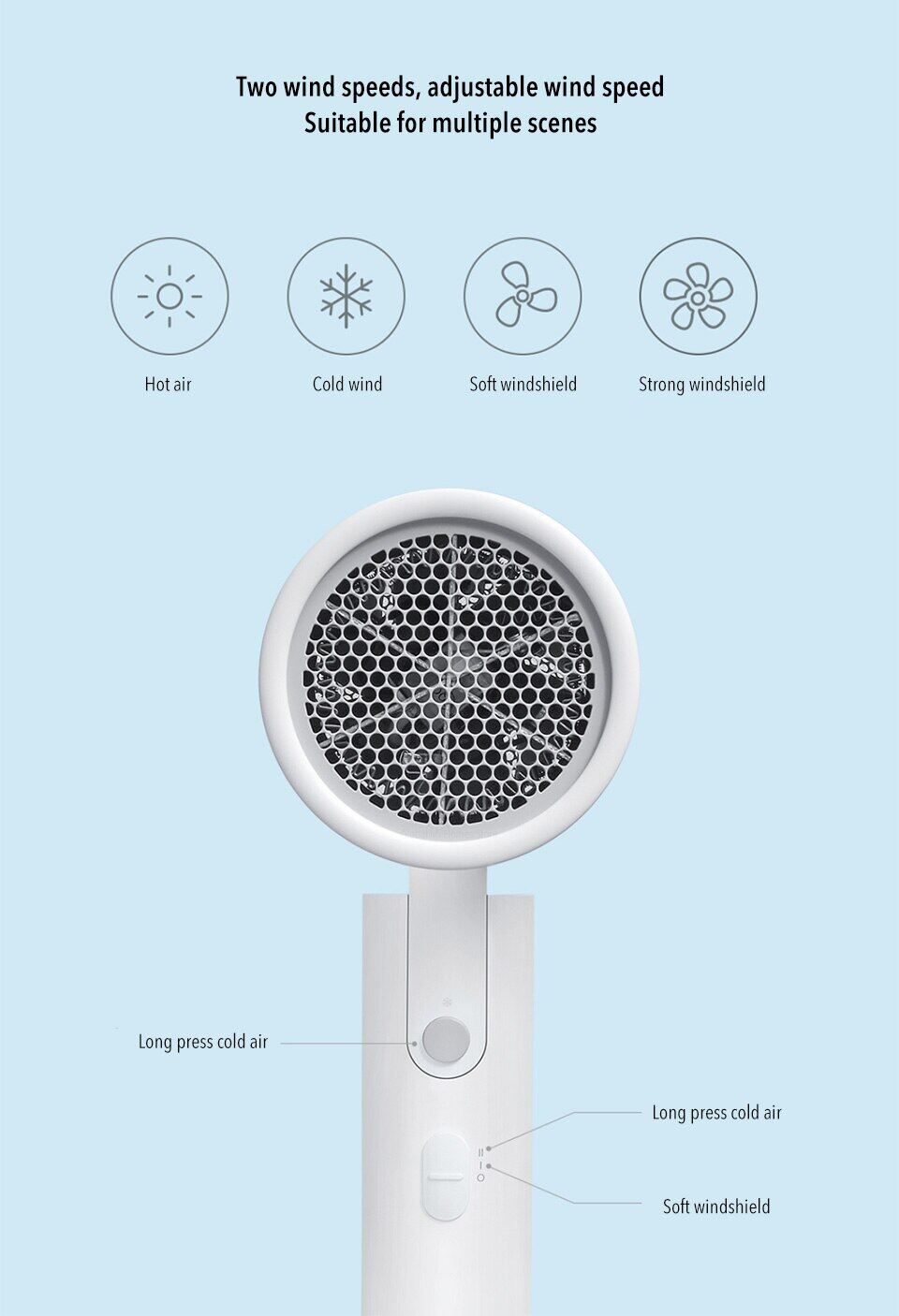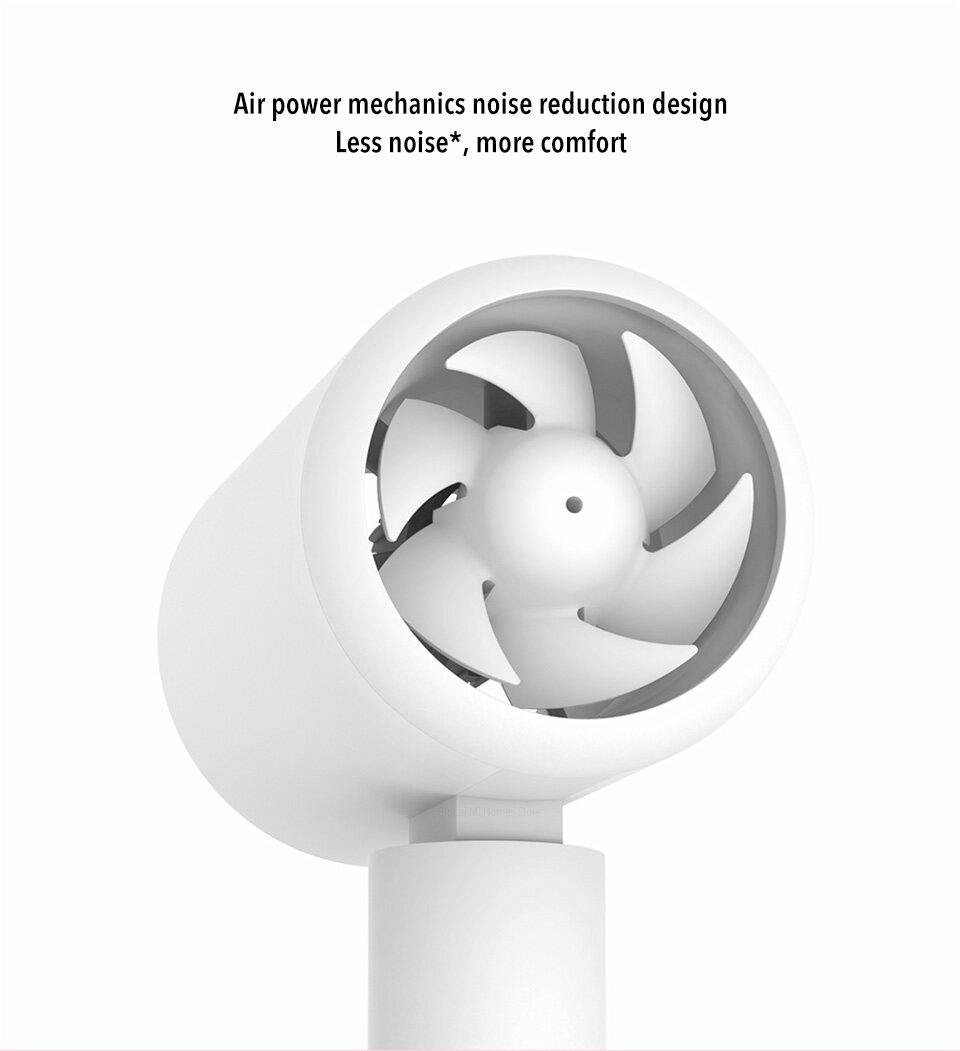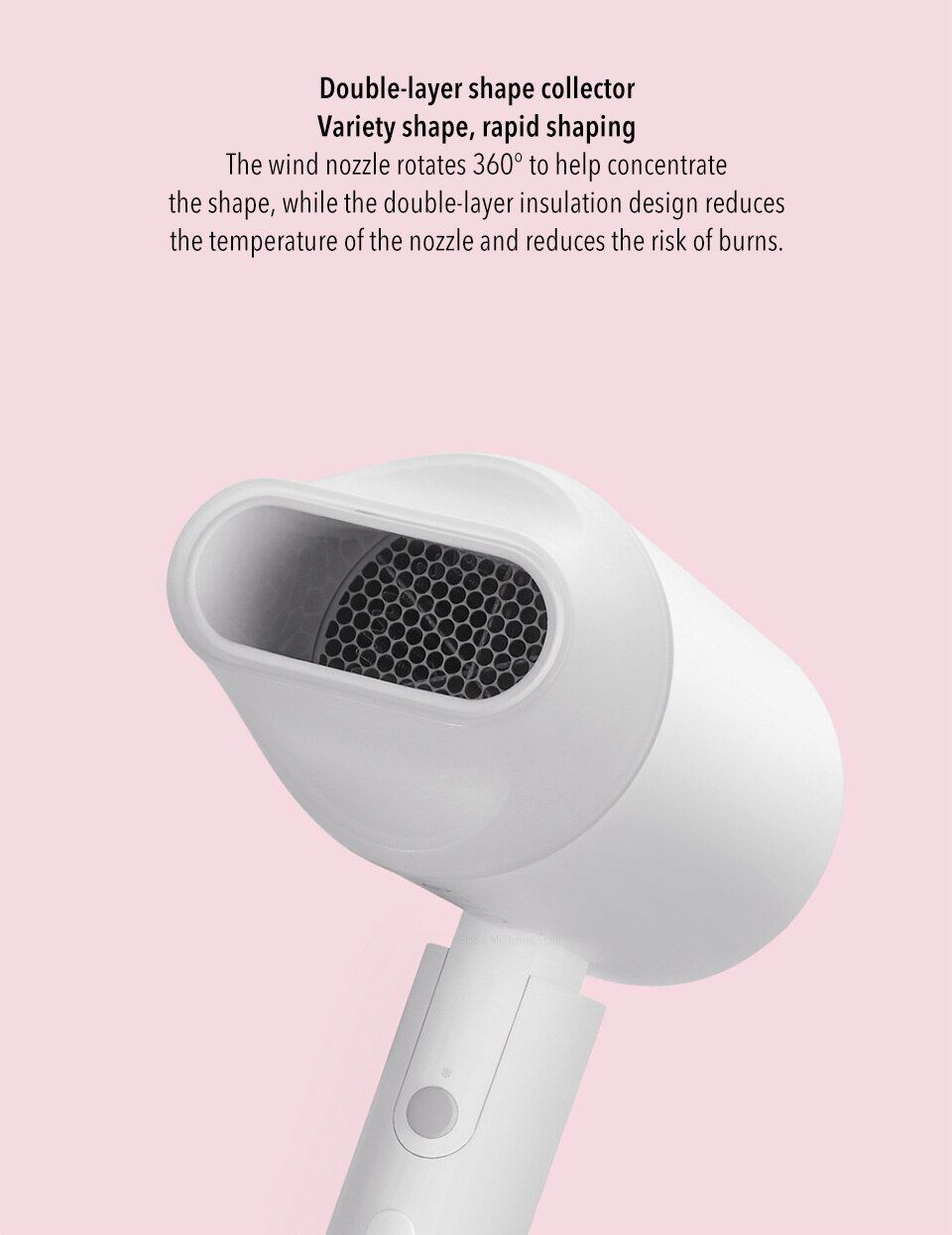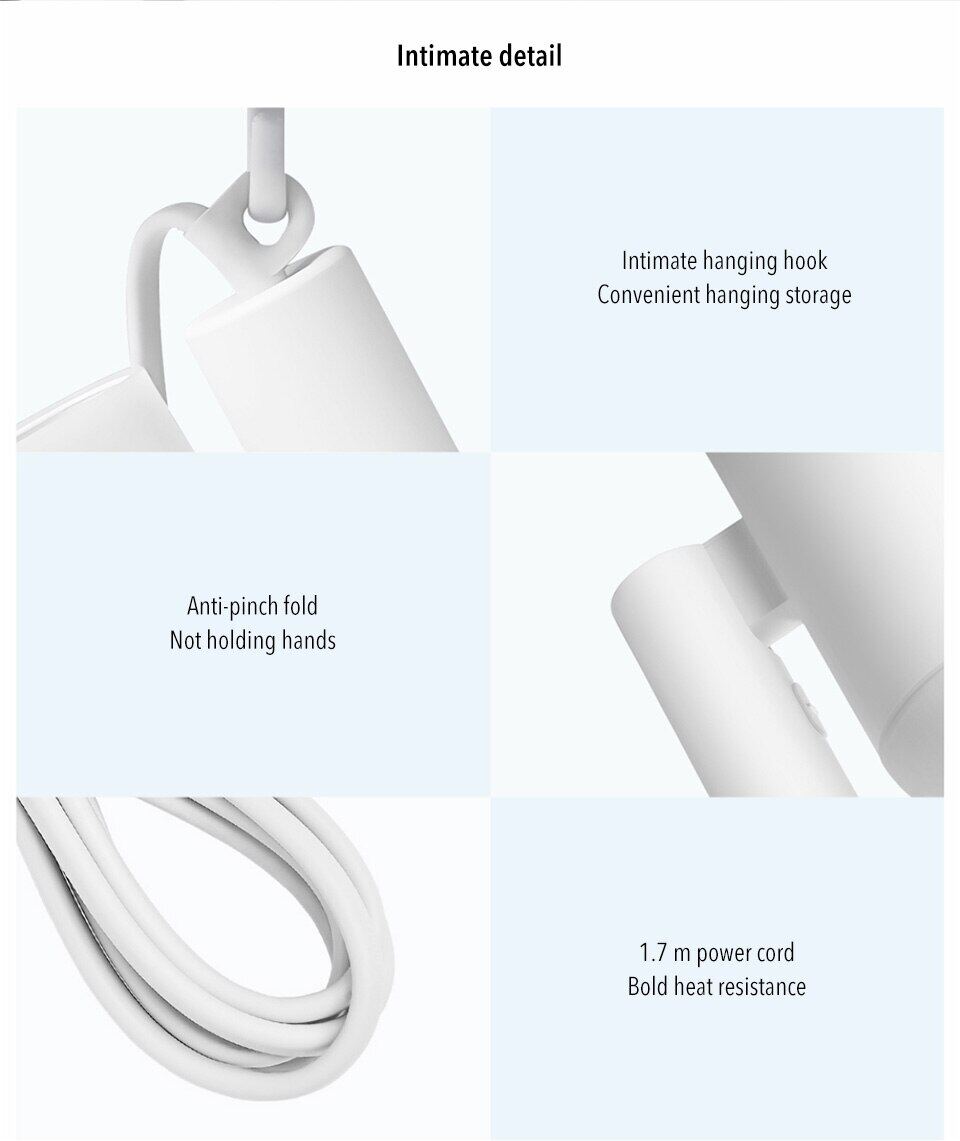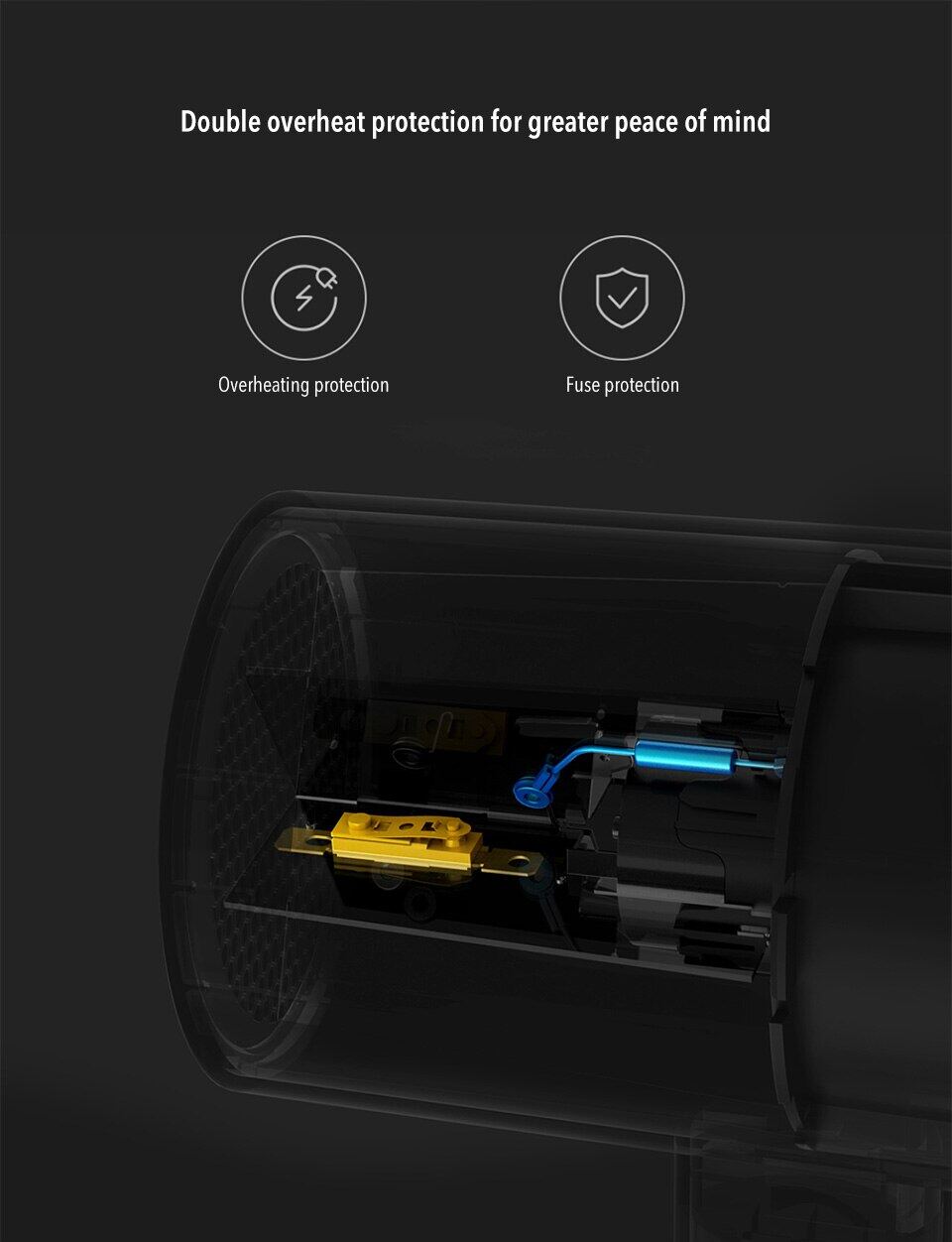 ---
Product Specifications
Brand: Xiaomi
Type: Hair Dryer
Color: White/Pink
Power: 1600W
Motor speed: 18000rpm
Maximum air volume: 12m/s
Power cord length: 1.7m
Product weight: 0.5100 kg
Package weight: 0.6500 kg
Product size (L x W x H): 20.80 x 20.40 x 6.00 cm
Package size (L x W x H): 21.50 x 21.50 x 6.50 cm
---
Product Warranty
1 Year
---
What's in the Box?
XiaoMi Mijia Hair Dryer x 1
Wind Mouth x 1
Power Adapter x 1
User Manual x 1